National Boys and Men of Color Institute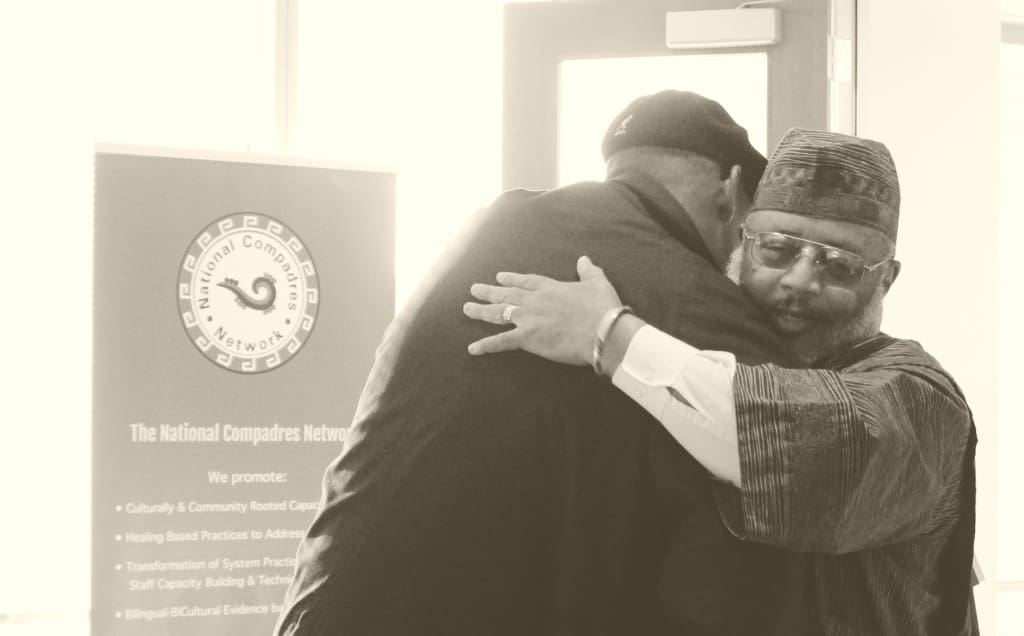 The National Boys and Men of Color Institute is a multi-tiered, national effort focused on working with communities to pull themselves up by their "rootstraps" by engaging elders, leading experts, systems leaders and community based agencies that have a vested interest in improving the lives of boys and men of color.
What We Know: We know that nationally, the demographics of our nation are changing at an accelerated pace. According to the Urban Institute, ethnic minorities now make up 46 percent of all children. By 2023 the majority of American children will be people of color.
We know that Boys and Men of Color (BMoC) face profound health, educational and socio-economic inequities. In fact, the prolonged exposure to chronic disparities related to poverty, legally or culturally sanctioned inequity, injustice, discrimination, segregation, and forced acculturation are common legacies of all BMoC, and is a shared root cause of intergeneration trauma. While there are universal facts and commonalities in the root causes of disparity and trauma faced by communities of color, each has its own unique history and cultural prism that guides a path to healing, reconciliation, and wholeness. To be sure, Chicano/Latino, African Americans and First Nation populations share some important common elements in history, disparity and life outcomes.
Multi-tiered Effort: The National Boys and Men of Color Institute works toward its larger goal of improving the lives of boys and men of color through a multi-tiered effort:
Build a common voice that advocates for a culturally based, trauma-informed and healing-centered approaches to issues facing boys and men of color.

Develop local and national culturally informed fatherhood and male involvement programs and policies that build on cultural strengths and are led by local elders and fathers of color.

Advance intergenerational healing where communities coalesce a common voice that advocates for better health and educational outcomes for their children, develop a unified stance against abuse of children and young people, create a strong voice against all forms of violence (familial and community), and leverage new resources from governmental and non-governmental organizations to support these goals.
NBMoCI Goals: The goals of the NBMoCI are:
To develop local and national experts, advisors and elder networks who are competent in integrating traditions, values, and ancestors' vision for strong families, healthy children, and mobilized communities to provide training, technical assistance, leadership mentorship, and advocacy.
To collect and disseminate trauma and healing informed theoretical and intervention based best practices, frameworks, and evidence supported models and material related to boys and men of color that can serve as the basis for improved service to boys and men of color.
To develop a funding base and policy change structure to support this effort and other national, statewide and local efforts.