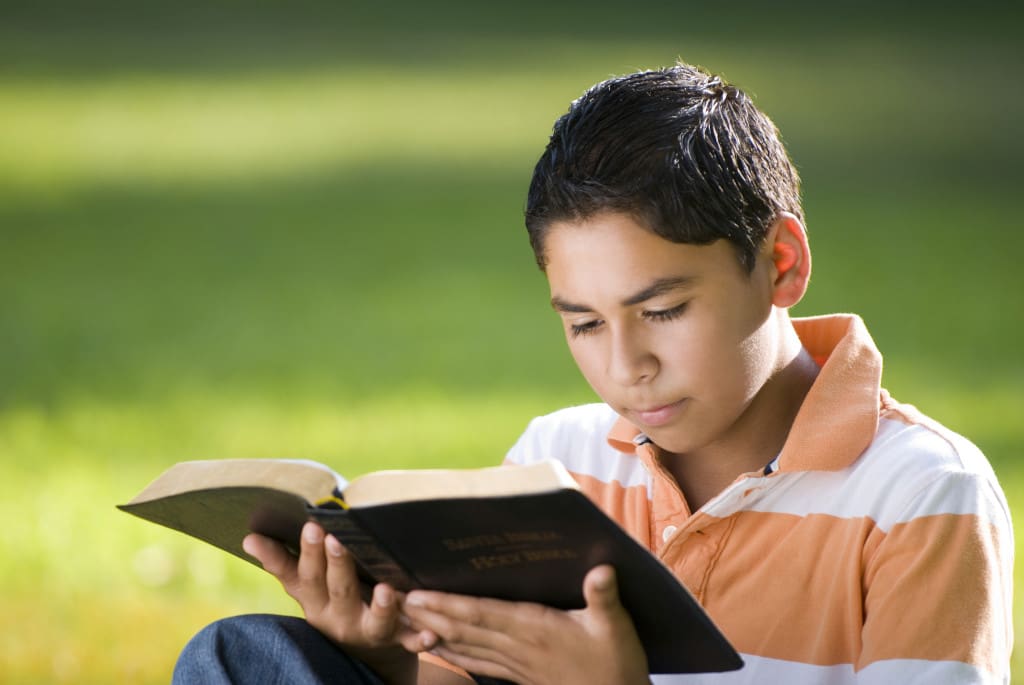 The goal of the Stand Up & Sit Down Campaign is to challenge men to STAND UP against family violence as well as to SIT DOWN and nurture children through reading, storytelling and positive involvement of fathers, grandfathers, uncles, older brothers, compadres and other significant males in their lives.
It is important to recognize that family violence damages the spirit of women, children and families. At the same time, reading and spending time with children develops and nurtures the relationship and gives us the opportunity to share with them the importance of respect in the relationship, thus preventing domestic violence. It is easier to teach a lesson and break the cycle of violence early in a child's life.
The Stand Up & Sit Down Campaign can become an integral part of any community. We encourage community members to become involved at any level possible. OUR CHILDREN NEED US.
The overall goal of this effort is to challenge hombres (men) on three levels:
1. Reduce the incidence of domestic violence in Chicano/Latino/Native homes. There is a need for men to collectively Stand Up against domestic violence. Among many of our communities, safety and security are major issues. This safety and security must begin in the home, where in the traditional sense of Chicano/Latino/Native culture, "respeto" (respect) for "las mujeres" (women) is a major element of family harmony.
2. Increase the positive involvement of Chicano/Latino/Native Males with the children of our community. Through reading, storytelling and other positive involvement, fathers, grandfathers, uncles, older brothers, Compadres and other significant males can make substantial contributions in the lives of children and the community. There is also the need for men to Sit Down and spend positive time with their children.
3. Increase the high school graduation rate of Chicano/Latino/Native Children. The dropout rate among Chicano/Latino/Native children is one of the highest for any group, both locally and nationally. Reading, along with positive male involvement, can become a major factor in combating this statistic. Encouraging fathers, grandfathers, big brothers, and uncles to sit down and share positive stories, songs, games, and reading to children is a way of promoting literacy, culture diversity, as well as nurturing a positive relationship.
WHAT YOU CAN DO: We are inviting you and your organization to be part of this effort. From now through 2018, we ask you to lift-up the STAND UP, SIT DOWN campaign by:
You, individually, signing the adult or youth pledge and send to NCN.

If you are part of an organization, send us the name of your organization, a contact person, their email address, the community you represent, and the number of people signing the pledge.

Ask men and young people why it is important to stand up against violence and nurture relationships and record their responses via words, photograph(s) and/or video and send to NCN or post on #ncnstandupsitdown.
WHAT NCN WILL DO: If you send us your pledge form(s) or contact information, we will remain in contact with you regarding the campaign. If you send us your reflections and photographs/videos, we will post them on NCN social media platforms (Instagram, Facebook, NCN website).

PLEDGE FORMS: Please download the pledge forms below and return signed pledge forms by email to Anthony Guillean at anthony.guillean@compadresnetwork.org.
THANK YOU: By participating in this campaign, you will be part of an effort that creates a national voice against relationship violence and intimate partner violence and promotes the importance of men playing an active, positive role in their children's lives. We want to thank you, in advance, and look forward to you and your organization being a part of this much needed effort. 
Take the Fatherhood Pledge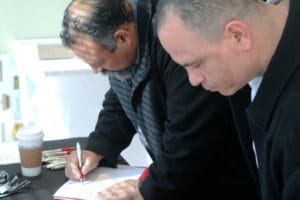 NCN calls all men–be it fathers, grandfathers, uncles, brothers and other males–to take a "Men Taking Responsibility" pledge committing themselves to be positive examples of responsible men in their own life, their children's lives, their families' life, and in the life of their community as well. By signing this pledge, each man commits to work each day to build or maintain myself as a man who understands the honor of being a FATHER and Man of Responsibility.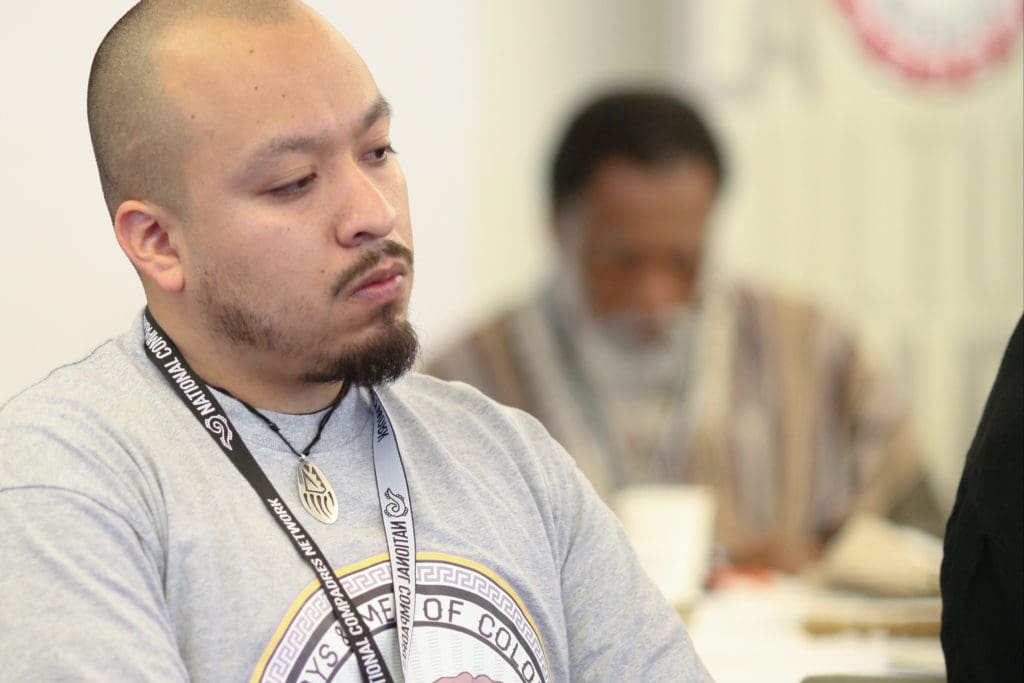 As a young person and member of a family and community, every young person contributes to their community's health, happiness, and future. The decisions and actions they make today can make a positive difference and improve the community for the next generation. By signing this pledge, each man commits to work each day to build or maintain myself as a man who understands the honor of being a PERSON of Responsibility.