1. My Grandmother's Hand: In this groundbreaking book, therapist Resmaa Menakem examines the damage caused by racism in America from the perspective of trauma and body-centered psychology. The body is where our instincts reside and where we fight, flee, or freeze, and it endures the trauma inflicted by the ills that plague society. Menakem argues this destruction will continue until Americans learn to heal the generational anguish of white supremacy, which is deeply embedded in all our bodies.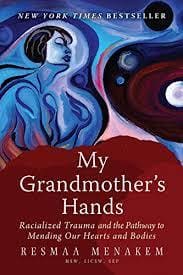 2. Untie the Strong Woman: "There is a promise Holy Mother makes to us," explains Dr. Clarissa Pinkola Estes, "that any soul needing comfort, vision, guidance or strength, can cry out to her, flee to her protection, and Blessed Mother will immediately arrive with veils flying. She will place us under her mantle for refuge, and give us the warmth of her most compassionate touch, and strong guidance about how to go by the soul's lights."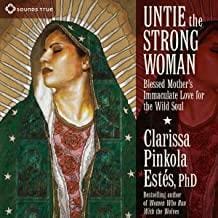 3. Red Medicine, Traditional Indigenous Rites of Birthing and Healing: Patrisia Gonzales addresses "Red Medicine" as a system of healing that includes birthing practices, dreaming, and purification rites to re-establish personal and social equilibrium. The book explores Indigenous medicine across North America, with a special emphasis on how Indigenous knowledge has endured and persisted among peoples with a legacy to Mexico.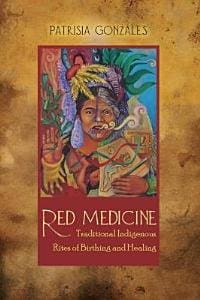 4. A Recognition of Being: Reconstructing Native Womanhood: How are Native women defined? How has this sense of identity been influenced by European culture, and how have negative images been resisted? These are only a few of the questions Cree/Metis writer Kim Anderson addresses in this important book based on interviews with forty Native women from across Canada.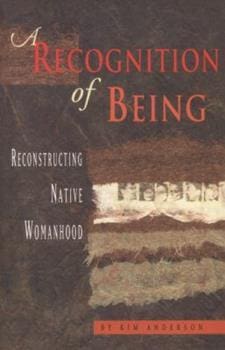 5. Grandmothers of the Light, A Medicine Woman's Sourcebook: This extraordinary collection of goddess stories from Native American civilizations across the continent, Paula Gunn Allen shares myths that have guided female shamans toward an understanding of the sacred for centuries.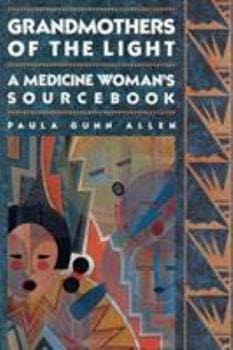 6. Corn Woman Sings: Do you want to know? the spirit asked twenty-three-year-old Eleanor Barrón Druckrey in 1967. At the time, the young woman was not quite ready. Ten years later and still stalked by spirits day and night, Barrón Druckrey accepted the invitation to embark on a journey of discovery through her dreams. She began to understand a pattern of brilliance and beauty related to the ancient past when magic, wonder, and awe reigned throughout the native cultures in the Americas.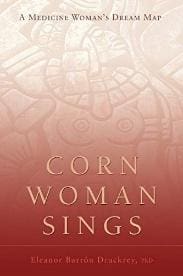 7. Fleshing the Spirit, Spirituality and Activism in the Chicana and indigenous Women's Lives: Fleshing the Spirit brings together established and new writers exploring the relationships between the physical body, the spirit and spirituality, and social justice activism. Examining the complex and dynamic connections among these concepts, the writers emphasize the value of "flesh and blood experience" as a site of knowledge.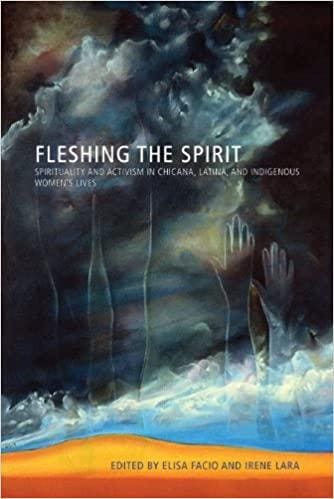 8. Woman Who Glows in the Dark: "An autobiographical account of how a psychiatric nurse specialist became a folk medicine healer; this also explains the origins and practice of one of the oldest forms of medicine in the New World."—Kirkus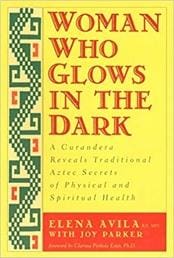 9. Women Who Run With the Wolves: In Women Who Run with the Wolves, Dr. Clarissa Pinkola Estés unfolds rich intercultural myths, fairy tales, folk tales, and stories, many from her own traditions, in order to help women reconnect with the fierce, healthy, visionary attributes of this instinctual nature. Through the stories and commentaries in this remarkable book, we retrieve, examine, love, and understand the Wild Woman, and hold her against our deep psyches as one who is both magic and medicine.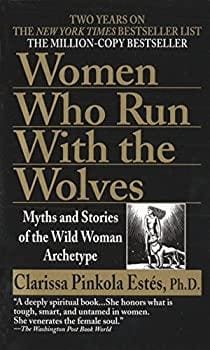 10. The Hummingbird's Daughter: This passionate and rebellious young woman has arisen from death with a power to heal-but it will take all her faith to endure the trials that await her and her family now that she has become the Saint of Cabora. The Hummingbird's Daughter is a vast, hugely satisfying novel of love and loss, joy and pain.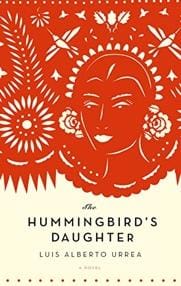 1. Recovering Your Sacredness: Building on culturally-based teachings through the use of traditional stories and personal reflections, Jerry Tello shares the "medicine" and steps to detox from, and break the cycles of painful, generational patterns, and harmful relationships; guiding the reader through a journey to recover one's sacredness. Recovering Your Sacredness re-introduces values and codes of human conduct that are found in virtually every cultural tradition and spiritual school of thought.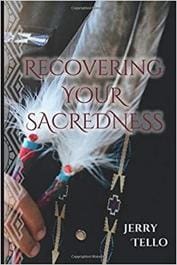 2. Voices from the Ancestors: Voices from the Ancestors presents the oral teachings of the Native American Indians, for readers interested in Native American tradition and women's spirituality. Teaches practical ways of transforming obstacles to happiness and good relationships, fulfilling one's life purpose, manifesting peace and abundance and renewing the planet. Wisdom of the Ywahoo lineage.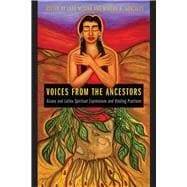 3. Medicine Stories: In this revised and expanded edition of Medicine Stories, Aurora Levins Morales weaves together insights and lessons learned over a lifetime of activism to offer a new theory of social justice. Calling for a politics of integrity that recognizes the complicated wholeness of individual and collective lives.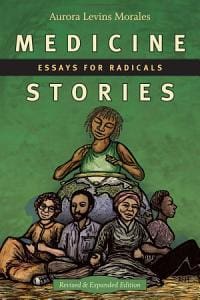 4. Nuestra Medicina: En Nuestra Medicina: De Los Remedios para el Aire y Los Remedios para el Alma, la autora presenta una compilación de experiencias propias que tienen que ver con el cuidado y alcance de su propia salud y, más tarde, de la de otros.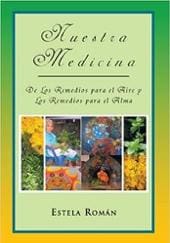 5. Light in the Dark: Light in the Dark is the culmination of Gloria E. Anzaldúa's mature thought and the most comprehensive presentation of her philosophy. Focusing on aesthetics, ontology, epistemology, and ethics, it contains several developments in her many important theoretical contributions.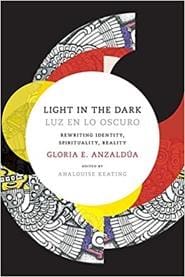 6. One Day My Soul Just Opened Up: Is a program of inspiration and motivation that will help you work through problems and improve your emotional and spiritual health. Through her words, Iyanla provides you with the tools to tap into your strengths and make your dreams come true.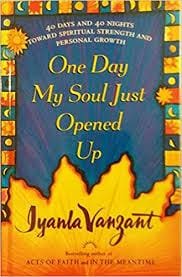 7. You Can Heal your Life: In this inspirational work, world renowned teacher Louise L. Hay offers profound insight into the relationship between the mind and the body. Exploring the way that limiting thoughts and ideas control and constrict us, she offers us a powerful key to understanding the roots of our physical diseases and discomforts. This practical self-help guide will change the way you think forever!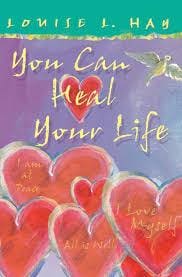 8. Yesterday I Cried: Bestselling author Iyanla Vanzant has had an amazing and difficult life -- one of great challenges that unmasked her wonderful gifts and led to wisdom gained. In this simple book, she uses her own personal experiences to show how life's hardships can be re-languaged and re-visioned to become lessons that teach us as we grow, heal, and learn to love.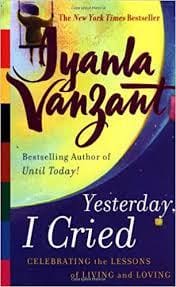 9. The Seat of the Soul: Beginning with evolution, Gary Zukav takes you on a penetrating exploration of the new phase humanity has entered: we are evolving from a species that understands power as the ability to manipulate and control—external power—into a species that understands power as the alignment of the personality with the soul--authentic power.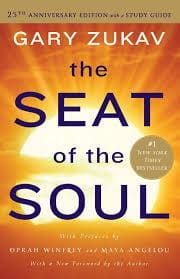 10. Anatomy of the Spirit, The Seven Stages of Power and Healing: Based on fifteen years of research into energy medicine, Dr. Myss's work shows how every illness corresponds to a pattern of emotional and psychological stresses, beliefs, and attitudes that have influenced corresponding areas of the human body.