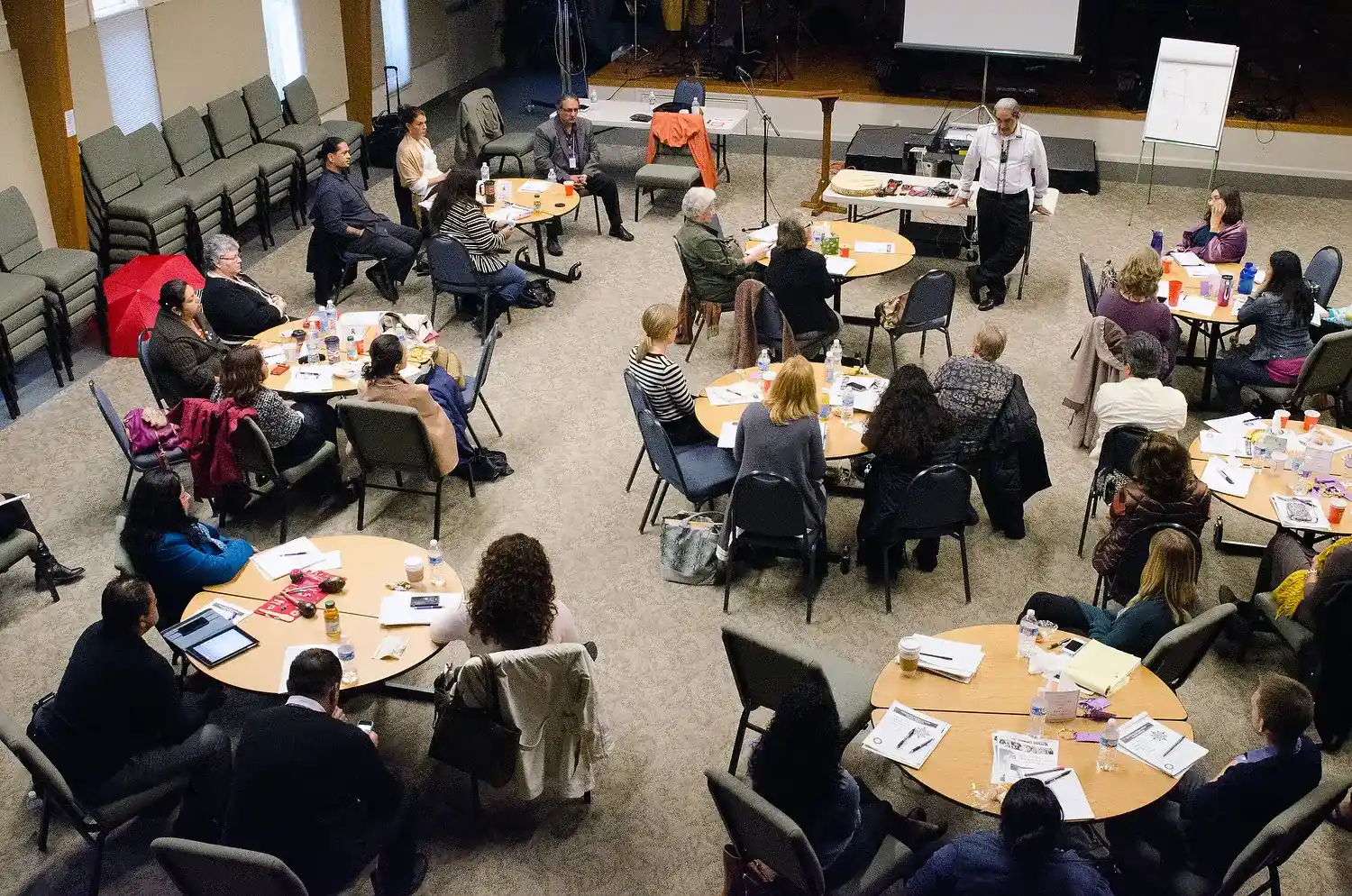 NCN provides training, technical assistance, policy advocacy, leadership development, research and evaluation to assist local and national organizations to develop and implement programs that are culturally competent and draw from the resiliency of Latino/Chicano/Native families and communities. NCN brings together culturally competent nationally recognized leaders in the fields of fatherhood, rites of passage, health, education, family violence, teen pregnancy prevention, cultural competence, juvenile justice, social services, advocacy, trauma, healing and evidence based research.  NCN works in partnership with community leaders and decision makers to create strategic and sustainable systems of change. While NCN's primary focus is directed to the Latino/Chicano/Native population, the organization has a long history of collaborating with organizations and communities of diverse ethnic backgrounds and is committed to providing services to all boys, men, families and communities.
I. Community and Organizational Capacity Building
NCN works with organizations, staff and program leaders to offer culturally competent training and technical assistance in the areas of:
Culturally Focused Organizational Capacity Building

Culturally Competent Community Engagement

Program Development with an inclusion of Healing and Trauma Informed Culturally Based Practices

Culturally-Based Research and Evaluation
II. Policies and Services (Support Services) to Promote Systems Change
NCN works with community and system leaders (stakeholders) to assess present policies and systems of care to determine policy modification and development to address community needs. NCN strives to increase policy related knowledge of organizations at the local, state, and national level that serve boys, fathers, families and communities and influence the direction of the fatherhood/male involvement efforts. Services include:
Identifying existing policy gaps that prevent the development of effective culturally based youth, family and community programs;

Identifying policies and systems that inhibit the integrity of individuals, families and community and assisting in the elimination or modification of these policies;

Developing positive culturally competent trauma and healing informed policies and programs that build on the cultural strengths of youth, families and community;

Convening stakeholders to facilitate dialogue and collaboration;

Representing and/or uncovering the community voice; and

Identifying existing policies that would facilitate the use of culturally centered services to address negative outcomes or ethnic disparities within.