General Support of Men and Boys of Color Project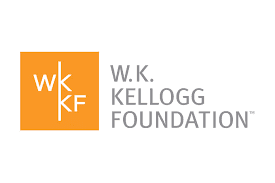 W.K Kellogg Foundation
The goal of the project is to enhance the success of men and boys of color by engaging them in proven strategies that prevent recidivism in juvenile justice systems and nurtures their integration into communities as productive citizens. The Project involves the development of a national advisory group of elders to represent and guide local, regional, ethnic and social concerns; the expansion of a national cadre of experts on issues of boys and men of color; and the provision of technical assistance nationally to support organizations and systems involved in the lives of BMOC. NCN's Healing Generations Project, the primary approach in this grant, represents NCN's multi-racial and community healing strategies that addresses persistent community strife and concerns through culturally responsive interventions; and amplifies the intervention to promote familial, community healing through retreats, healing centered gatherings and the incorporation of indigenous culturally based practices.
NCN has developed a national network of experts, wisdom keepers and elders competent in integrating culturally based traditions and values, conducted national webinars highlighting NCN's LCC framework and culture-based evaluation philosophy and approach, supported the continued development of the Comadres Network and corresponding second annual women's retreat (Retiro de Mujeres) and provided training and technical assistance to communities in San Antonio, Denver, Baltimore and ten cities across California. As a result of NCN and local supporters, these cities have successfully integrated the La Cultura Cura (LCC) philosophy into their overall community transformation strategy.
NCN has also developed a series of evidenced based and community evidenced curricula, training modules, and resource materials based on trauma informed and healing centered practice and observed the manner in which communities across that nation have taken ownership of these efforts and sustained them beyond the horizon of the funding that initiated these efforts. NCN has continued to provide training on various curricula including La Cultura Cura, Joven Noble, Cara y Corazon, Xinachtli and Circle Keeper to schools and school districts, county probation departments, juvenile courts, universities, law enforcement agencies and numerous other community-based organizations across the nation as well as provide capacity building technical assistance designed to move agencies and communities toward health. To further connect training participants with each other and facilitate their collective learning, NCN continued a monthly technical assistance webinar for those trained by NCN and developed a La Cultural Cura Network, a nationwide cadre of trained participants. Lastly, NCN entered into a partnership with Sergio Morales, LGBTQ consultant, to exchange organizational approaches and philosophies in the hopes to learn from each other and grow toward building a better alliance.
To promote and facilitate programmatic, systemic and institutional policy transformation, NCN remained engaged with local, state and national officials to support and advance legislation supportive of men and boys of color, their families and communities. In addition, NCN has become a significant influence on the juvenile justice field and racial and ethnic disparities reduction efforts through our recent National Girls Initiative and our long-standing transformational justice approach.
National Girls Initiative (NGI)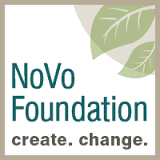 NoVo Foundation
NCN works with girls on probation in Monterey County, particularly within its ATD evening reporting center, to demonstrate the effectiveness of using Xinachtli as a gender-specific, culturally- responsive, healing and trauma informed, strength based and developmentally appropriate component within a detention alternative. The goal is to demonstrate that Xinachtli and the Ollin Girl fellowship is a pathway towards building capacity among system-involved girls to become advocates in making improvements to the juvenile justice system. This is a collaborative effort with NOXTIN: Equal Justice for All.
Governing for Racial Equity (GRE)

The California Endowment
In conjunction with Race Forward, NCN is continuing to develop and implement racial equity and healing through trainings and technical assistance for the City of Salinas leadership, East Salinas residents, East Salinas Building Healthy Communities and community stakeholders. NCN is also co-leading the shaping of the Salinas story in the English and Spanish speaking media. NCN is also working with local leaders to implement GRE into the following projects:
Institutionalize new recruit community orientation with the Salinas Police Department (SPD).

Institutionalize and make permanent community policing models that the SPD has successfully used and engage the community in that effort.

Work toward approval of an Alisal Vibrancy Plan through the Economic Development Element.
The project was prompted in response to racial tensions in the wake of four fatal officer-involved shootings in Salinas in 2014, all involved Latinos. The project targets City of Salinas staff and community residents and has helped the city and community to develop city government accountability structures and ensured that both city officials and community members engaged in a joint process to create positive structural change and healing.
East Salinas Building Healthy Communities (ESBHC) community leaders, City of Salinas senior leadership staff (City Manager, Assistant City Manager, 10 department directors) and County of Monterey leadership have participated in training, technical assistance sessions and community meetings to collectively examine how policies and practices lead to inequity when viewed through the lens of community residents that are impacted by real and perceived neglect.  Other elements of the program focused on developing and understanding common language around racial justice, diversity and equity and the development of pragmatic tools to combat bias as well as to achieve better understanding across all parts of the Salinas community. City staffers and officials are being called to apply a racial and health equity lens to their practice, policies and practices and better ensure fair and inclusive treatment for all of the city's residents.
Sons and Brothers Camp
NCN, in partnership with Movement Strategies and the Brotherhood of Elders Network, holds annual summer camps for approximately 100 youth and additonal community leaders from BHC sites to improve health and wellness behaviors through culturally informed teachings.
Supporting Health and Healing
NCN is providing a host of training and leadership development resources to respond to The California Endowment (TCE) Building Healthy Community (BHC) sites across California who are requesting capacity building on the implementation of NCN's Transformational Health and Healing (LCC) framework and curricula. NCN is also partnering with the TCE Alliance for Boys and Men of Color and other supportive organizations and efforts to develop an explicit trauma and healing informed strategy.
Supporting Culturally Relevant Community Health Storytelling
NCN is supporting the development of a digital storytelling series that captures traditional healing methods and practices that improve community health in Latino communities in the Eastern Coachella Valley (Los Angeles County).
New Pathways for Fathers and Families
Children's Institute Inc. (CII)
The purpose of the project is to strengthen positive father-child engagement, improve employment and economic mobility opportunities, and improve healthy relationships (including couple and co-parenting) and marriage. NCN provides direct service to fathers, particularly low-income adult fathers, between the ages of 16 and 24. NCN facilitates Men in Relationships Groups (MIRG) with an emphasis on provision of services for Latinos, immigrant and Native Americans.
Bakersfield City School District / Corwin Press
NCN provides professional learning that integrates BCSD initiatives of cultural proficiency and positive behavioral interventions and supports (PBIS) through a restorative/transformative framework to support the administrative leadership, clerical staff, transportation staff, and school site staff including teachers and administrators. NCN is providing post training support through continued technical assistance and created six learning modules for teachers that were offered online through the Cultural Proficiency e-course.
Parental Engagement Federal Grant
Superior Court of California, County of Santa Clara
NCN is providing training and technical assistance on trauma informed, culturally and linguistically relevant family engagement evidence based practices and "systems training" to department heads and system partners. The technical assistance services were designed to familiarize participants with basic La Cultura Cura (LCC) principles as well as relevant NCN curricula.  While the program was designed for probation and mental health department staff, it is open to other service providers in the community.
PATH2S: Path to Services: Dual Diagnosis Mental Health Wellness Court
Santa Clara County Courts
NCN is guiding a pilot project, with Santa Clara Courts-Dual Diagnosis Mental Health Wellness Court, in which staff are recruiting, hiring, training and providing case management for youth fellows currently involved in the new and enhanced Juvenile Justice Co-Occurrence Court ("Progress Achieved through Hope and Holistic Services," or PATH2S). These youth fellows are former PATH2S participants who successfully graduated and are now committed to living productive lives, and will provide guidance, support and role modeling NCN's evidence-based character development model to current court participants. As Peer Mentors, the fellows will guide, advocate, support, and lead the PATH2S youth referred and recruited for the Joven Noble Turtle circle program.
Mentally Ill Offender Criminal Rehabilitation (MIOCR)
Santa Clara County
NCN is implementing culturally responsive, evidence-based interventions system-wide to significantly impact mental health outcomes for youth and their involvement in the juvenile justice and dependency systems. NCN staff are training mental health providers in El Joven Noble and Cara y Corazon curricula, ensuring a culturally relevant program; developing services for commercially, sexually exploited (CSE) youth; and forming a youth advisory council to guide system change.
Unaccompanied Youth in MCPS and La Cultura Cura
Montgomery County (Maryland) Public School
The purpose of the project is to increase the capacity of the Montgomery County public school district to integrate NCN's indigenous culturally based philosophy of Transformational Health and Healing by providing NCN curricula training (e.g. Joven Noble, Circle Keeper, Cara Y Corazón, Advanced Circle Keeper/Transformative Justice Case Management Model) and ongoing technical assistance and capacity building.
RECENTLY COMPLETED PROJECTS
Merced County Probation
NCN provided support and technical assistance in the planning development of Merced County Probation Department's Juvenile Division (MCPD—JD) Strengthening Families Juvenile Behavior Health Court.
Program Support Health and Wellness
The California Endowment
Provided nine Building Healthy Communities (BHC) sites training and technical assistance on La Cultura Cura Curriculum healing support circles and exposed them to training including La Cultura Cura (LCC) base trainings and base trainings in Cara Y Corazon, Xinachtli, and Joven Noble. BHC sites included Richmond, East Oakland, Santa Ana, S. Sacramento, Long Beach, S. Kern, Merced, Eastern Coachella, and Fresno.
Sacramento County Probation
Addressed youth trauma and social-emotional health by supporting community-based healing circles and other health-promoting services for youth who come into contact with the Sacramento County Probation Department in juvenile hall and schools.
Sacramento City Unified School District
Trained staff in the Sacramento City Unified School District in culturally based, trauma-informed practices shown to improve student health and academic outcomes.
Por Vida Academy (San Antonio, Texas)
Provided La Cultura Cura philosophy overview and Xinachtli training to Por Vida Academy Charter District (one of the original charter districts in the state of Texas with three campuses in San Antonio, Corpis Christi and Cesar Chavez) to build the organizational capacity of Por Vida Academy Charter District to implement culturally responsive programming in order to achieve positive educational outcomes for youth that will ultimately support the family.
Fresno Unified School District
Cal State Fresno Foundation
Provided training and technical assistance to implement healing informed La Cultura Cura service models and provide technical assistance in the process of implementing the services.
California Institute for Behavioral Health Solutions
Developed and conducted a webinar on concrete strategies for presenting and building the evidence of effectiveness for community defined practices, as well as conducted a training on concrete strategies for presenting and building the evidence of effectiveness for community defined practices. Provided consultation to agencies requesting additional assistance presenting and building their evidence.
Comadres Project
The project explored and addressed improving community health through healing and inclusion of women. The grant facilitated the development of an advisory group that further developed an initiative to improve the health and well-being of Latinas by coordinating convenings and trainings to support the initiative.