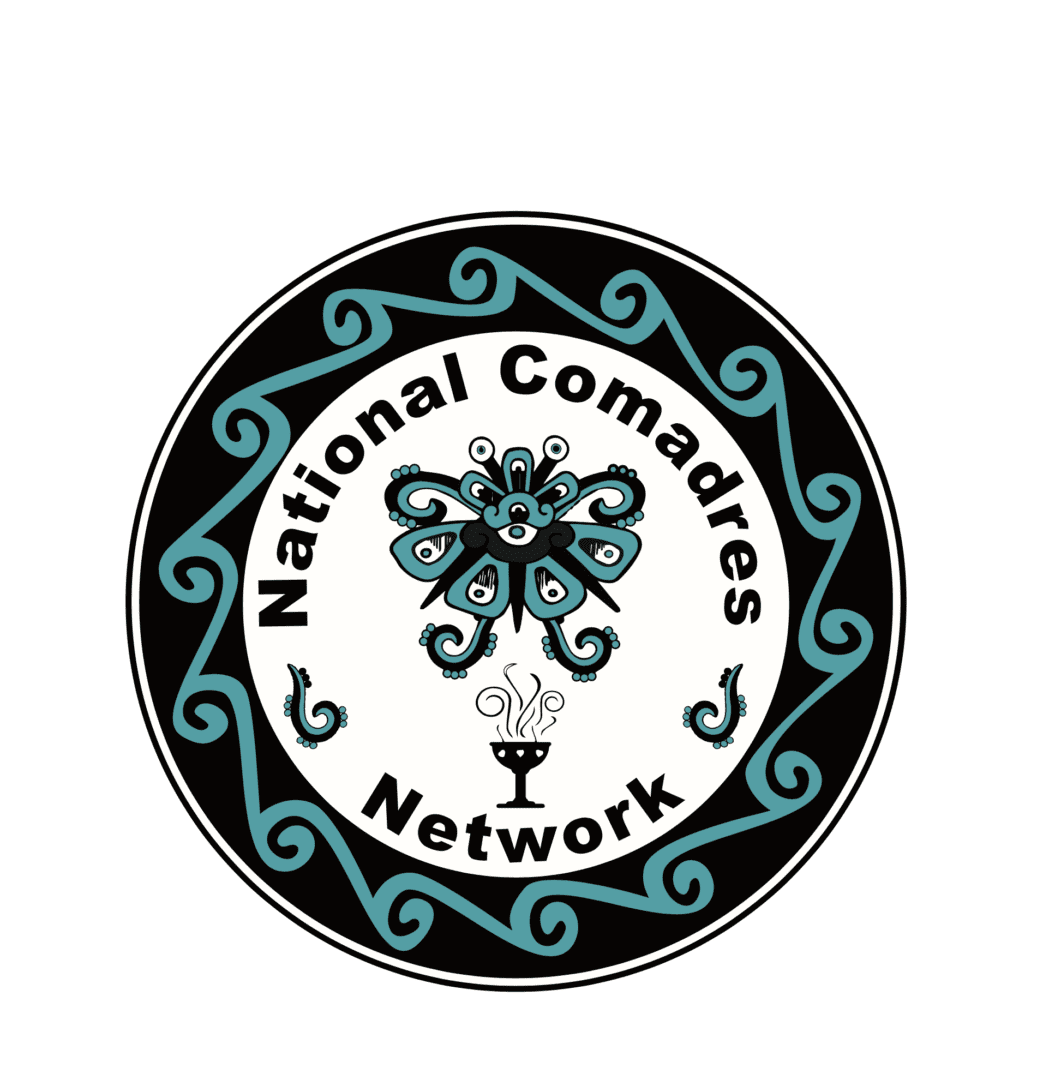 National Comadres Newsletter #20 (January 2022)
Greeting Comadres! Preparing to set intentions for 2022, I stumbled on these words from some of our indigenous fathers of North America, that really made me pause and reflect. They are words that speak about women and the regard that was held for her. As I read them, there were several things that stood out for me that validate things known but forgotten and things known and intentionally erased. To this day, there is a fear that if women sit in their power the changes that would occur and the humanity that would be spread would end violence and wars, which are so profitable. Let me share 3 observations I had, and I know you will have many more when you read these words. 1. The beauty of the woman has nothing to do with her physical look, but the true feminine has to do with the way she can navigate her gifts. If you have ever watched a mother without means, it is amazing how she can supply all the needs of her family. It seems like out of nothing she creates a meal, makes clothes appear, has a clean but humble shack, can laugh though there's nothing to laugh about, speak words of encouragement to kids, partner, family, friends, and herself. When you add means, she is unstoppable. 2. She is the heart of the family. It is she who guides the children who will be the next adults. It is her consejos and reflections that will forever be seared in the minds of her family to strengthen them in times of need, even when she is long gone. And it is her tenderness and/or strength that will clothe her family for the hurricanes of life, so they will not drown. 3. She carries a direct connection to the "Great Mystery" – that spiritual ability that when she allows, will give her the strength, encouragement, and answers she needs, to be all that she is! I would like to remind all of us in this new year of 2022, not to forget that as women, mothers, daughters, sisters, aunts, grandmothers, and anyone female-identified that we have power in our hands!
 Words to Contemplate 
"She has always been the silent but telling power behind life's activities, and at the same time shared equally with her mate the arduous duties of primitive society. Possessed of true feminine dignity and modesty, she was expected to be his equal in physical endurance and skill, but his superior in spiritual insight. She was looked to for the endowment of her child with nature's gifts and powers. She was the spiritual teacher of the child, as well as its tender nurse, and she brought its developing soul before the "Great Mystery" as soon as she was aware of its coming. "-Charles Eastman (Ohiyesa), Wahpeton Dakota
"It is the mothers, not the warriors, who create a people and guide their destiny."-Luther Standing Bear, Oglala Lakota.
To view the complete newsletter, please click this LINK.