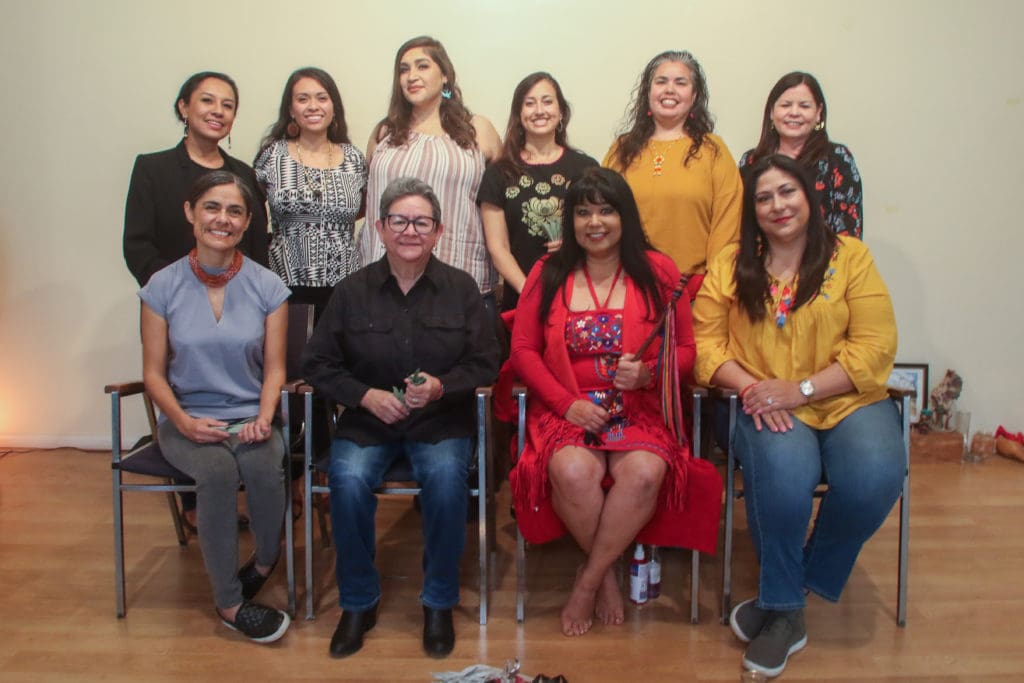 7th Annual Comadres Retiro Announcement: Bringing the Círculo Home
Blessings Comadres,
We hope this finds you and your familias in good health and spirits. This is the time of year that we would be preparing for our Annual Comadres Retreat.
Always central to us gathering together is creating a lugar (space) where reflection and sharing can take place safely. The current COVID-19 pandemic and its challenges have created health considerations that cannot be overlooked, especially for those that have health conditions. The responsibility of maintaining this annual commitment will be honored and although we will not be able to gather together in person, we are dedicated to maintaining our prayers and connection.
We do want to maintain the gathering and healing spirit by suggesting that we offer a manda (thankful sacrifice) by dedicating the time that we would have spent attending the Comadres Retiro to strengthen the connection with the people in our lives. In essence, bring the Circulo into our home.
As another way to maintain our sacred connection we are also planning to support virtual Círculos for those that would like to maintain an interpersonal connection. We recognize that this is not the optimal way of holding ceremony space, but these changes will not place our elders and mujeres' health at risk.
In closing, we would like to acknowledge and thank you for your ongoing commitment to the Comadres Network, your work, and the honoring all our relations. Our commitment to this annual gathering is unwavering because we want mujeres to continue to have a place to reconnect, heal, and commit to transforming our families and community so that future generations will live the fruits of this sacrifice.
Bendiciones, Comrades Advisory Board
To see the full message, please click on this link:
http://mailchi.mp/6997b7f45127/32nd-annual-hombres-virtual-circulo-announcementbringing-crculo-prayer-into-our-home-life-4846666