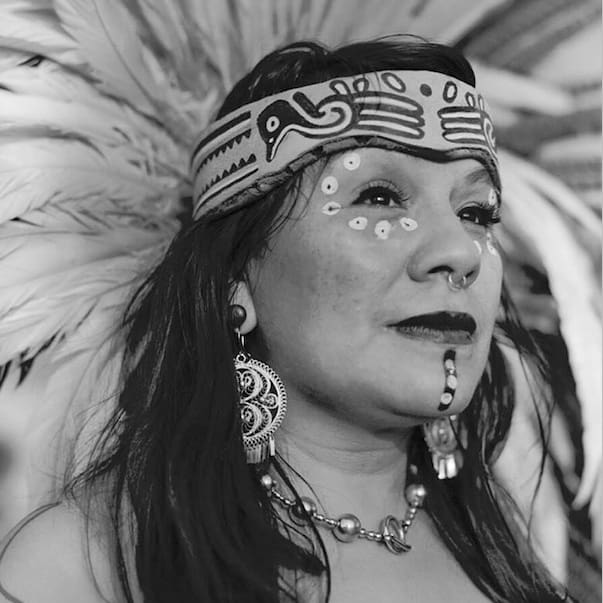 National Comadres Newsletter #22 (March 2022)
Reflections from Comadre Lidia Doniz, Founder, Movimiento Cósmico Indigenous Dance and Culture
Comadres, I love the word community: to be in space with, to be around and in familia, estar en circulo, estar en Movimiento. The word reminds me of being held, protected, it brings out a sense of wellbeing and joy. This last week a Wombyn of Conocimiento shared this medicine with me, "Take a step back and be in community with yourself." She shared that the last two years have been a challenge and an opportunity to be in space with ourselves. As we enter the springtime, Tlakaxipehualiztli, cambio de persona, change of person, rejuvenating and blossoming into an additional layer of ourselves, I'm honored to share this mantra inspired by her words.
I want to get to know me, I want to be present in the spaces I'm in. I want to be in familia with myself. I want to sit in circle with all the cells that make me who I am. I want to be in community with my body, a community of communities, cells communicating with each other, ligaments, nerves, tissues, blood vessels, and a whole lot of water weaving me into the imperfectly perfect self that I am.
I want to be in community with the magic that happens in this solar system. I want to be in circle with the moon, the sun, and the stars. I want to be part of the conversation that happens between my cells and the movement of the cosmos.
Be in movement with your sacred body, your sacred mind, and your sacred spirit.
Be with yourself… you are community.
To view the complete newsletter, please click this LINK.